Paleo Dinners to Try!
The paleo diet was linked to lower cardiovascular risk factors, according to the researchers. Try the following recipes to control weight, blood pressure, and cholesterol. We are conveniently located at 360 E Medical Center Blvd Suite A Webster, TX 77598. For more information, please contact us or schedule an appointment online.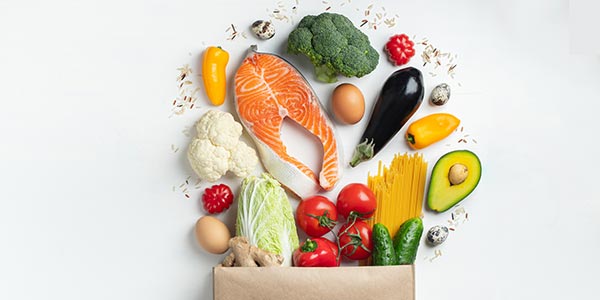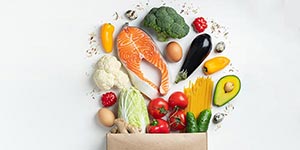 Try some shrimp and cauliflower fried rice!
Combine 1/2 lb of shrimp, 1/4 tsp of crushed red pepper, and 1 tsp of fresh ginger, and let sit for 5 min. Heat oil in a skillet over high heat and add 1/3 cup bell pepper, 1/2 cup sliced green onions and 1 tbsp minced garlic and stir fry until tender (1-2 minutes) Add the shrimp mixture and stir fry until shrimp is done (4-5 min). Add 4 cups of riced cauliflower and stir fry (2 min). Push mixture to side and add egg, cook 30 sec, then toss and stir until egg is done. Stir in 2 tbsp liquid amino and 1 tbsp of water, and now you have 4 servings of a healthy dinner!
Try some salmon packets with carrots!
Preheat grill to medium-high heat then coat 4 12-inch pieces of foil each with 1/4 tsp olive oil and place a fillet in the center of each. Top each fillet with 1.5 tsp olive oil , 1 tbsp dill, salt, pepper, and orange slices. Bring edges of foil up and seal, then put packets seal-side up on grill, cover and grill about 12 minutes, and remove foil packets from the grill. To the side, combine 2 tbsp Olive oil and 1 lb small carrots in a bowl and toss, then grill 5 minutes, turning once at 3 minutes. Divide the carrots between the four servings, open the packets and top the carrots with the salmon, then squeeze the orange slices over the fillets and voila!
Try spinach egg soup! 
Bring 6 cups chicken stock, 1 tsp salt and 1/2 tsp pepper to boil in a saucepan. Stir together a tbsp of soy sauce and 1.5 tbsp corn starch then whisk into brother and boil for 1-2 min until the soup is slightly thickened. Remove the pan from heat and whisk 3 large eggs, 1 tbsp toasted sesame oil and 1/2 tsp salt, then pour the eggs into the broth, whisking constantly to scatter the eggs. Stir in the spinach and let the leaves wilt slightly, then season the soup with salt to taste and top it off with a hard-boiled egg. Now eat your soup!
Try a potato chicken casserole!
Preheat your oven to 400 F and combine 1/2 cup olive oil, 1 tbsp paprika, 2 tbsp garlic powder, 6 tbsp hot sauce, and season with salt and pepper in a large bowl. Add the 5 sweet potatoes (cut into 1/2-inch cubes) and 2 lb of boneless skinless chicken breasts (also cut into cubes) and stir to coat. Empty the bowl into a casserole dish and bake for 40-45 min, stirring every 10-15 min. Add one cup of sliced green onions and one cup of sliced bacon to the casserole, then place in the oven for 5 more minutes. Serve 4, and enjoy!
Try a shrimp and veggie one-pan!
Preheat your oven to 400 F and place 1 peeled and cubed sweet potato, 3-4 cloves garlic powder, drizzle with oil and season with salt and pepper to taste. Place the pan in the oven and allow to potatoes to cook for about 20-25 min. In a bowl, combine 1/2 cup of halved Brussels Sprouts, 1/2 a sliced red onion, 1 small bunch of asparagus with the ends trimmed, and 1 pound of peeled jumbo shrimp, then drizzle with oil. Remove the pan from the oven, place the veggies and shrimp on the baking sheet, season (if desired), and bake for 15-20 min until the shrimp is thoroughly cooked. Serve 2 and enjoy!